National Crime Authority bomber Domenic Perre will likely die in jail after being sentenced to life in prison for the deadly blast in 1994.
Justice Kevin Nicholson confirmed the 65-year-old's mandatory life sentence in the South Australian Supreme Court this morning for murder and attempted murder.
Detective Geoffrey Bowen died from horrific injuries when the parcel bomb built and sent by Perre exploded in his Adelaide office in 1994.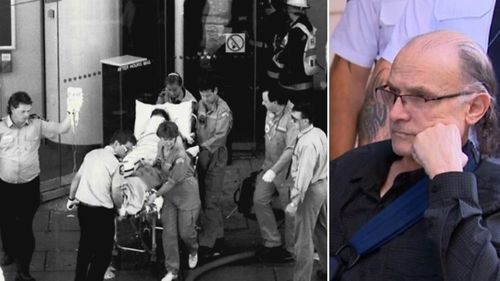 Lawyer Peter Wallis, who was standing nearby, lost an eye and suffered severe burns in the blast. He died in 2018.
With Perre already behind bars for drug offences, Justice Nicholson extended his existing non-parole period by 30 years and seven months.
That means the 65-year-old will be aged over 95 before being able to apply for release.
Justice Nicholson said Perre's targeted murder of a serving police officer was violent,…