Penny Wong blasts Russia for 'deliberately obstructing' UN nuclear treaty agreement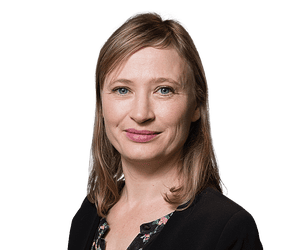 Sarah Martin
The foreign minister Penny Wong has blasted Russia for "deliberately obstructing" a nuclear treaty conference at the United Nations amid a dispute about control of the Zaporizhzhia nuclear power station in Ukraine.
Wong said that the government was "deeply disappointed" that the review conference of the treaty on the non-proliferation of nuclear weapons (NPT) did not reach a consensus outcome after four weeks of negotiation between 151 countries at the UN in New York.
Russia had refused to agree to a statement of support for the NPT which aimed to reaffirm and bolster the treaty's aims of disarmament, non-proliferation and peaceful uses of nuclear energy.
The statement included a paragraph that emphasised "the paramount importance of ensuring control by Ukraine's competent…