In the humid jungles of Mexico, the melipona bee flits under the canopy's patchwork light. As it comes across a vine, it pauses at a pale green-yellow flower, an orchid type creature which yawns open its petals for just a few hours a day. Seizing this brief window of opportunity, the melipona's stinger pierces a thin, nearly invisible membrane separating the male and female parts of the flower allowing the pollen to reach the stigma.
From this tiny act a long, thin green vanilla bean will form. This is the way vanilla has grown for centuries.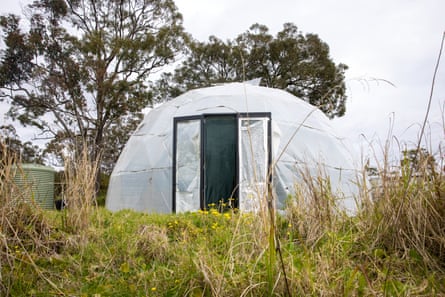 On the New South Wales Central Coast it is grey and wet and the mid-September chill has not yet left the air. There are snow gums and long grass and a couple of truck cabs next to a corrugated iron shed. There are no Mexican bees here. But there is vanilla.
Inside a white geodome, like a giant half-golf ball resting in a backyard, are 200…