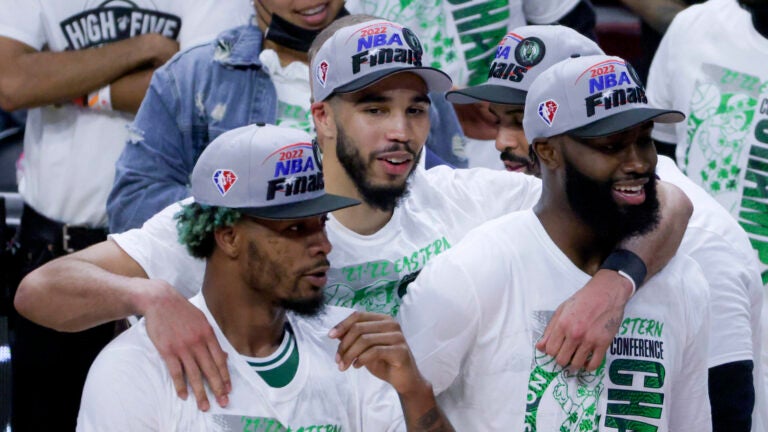 Marcus Smart is now playing for the Memphis Grizzlies following an offseason trade.
But it's clear that the longtime Celtics point guard still holds close ties with many of his teammates in Boston. 
After attending Smart's wedding last weekend, Jaylen Brown posted a few photos of him and Smart together on Instagram Wednesday night — with the caption reading, "My Brother 4L (for life)". 
Brown and Smart played together in Boston for seven years, an extended stretch for any pair of players in the NBA.
But with Brown sent out Memphis back in June as part of Boston's blockbuster trade that brought in Kristaps Porzingis, Smart now has a new set of teammates around him with the Grizzlies.
One of them is reigning NBA Defensive Player of the Year Jaren…
Read the Full News at www.boston.com
Get Your Daily Kick of Basketball Updates at SportyJones.com