Looking back now, Michelle Herriman-Place thanks her lucky stars she was at her son KC's basketball game one morning in 2018.
The South-Australian mum-of-five had been intently watching KC, then aged 11, puff away on the court early one Saturday when he suddenly went into cardiac arrest.
He has never had a single health issue before this, Michelle tells 9Honey. But within a few months, her youngest son would be placed on the priority heart transplant list.
"KC collapsed and, because I was looking at the game so intently as I was coaching, I instantly knew something was very wrong," Michelle recalls.
READ MORE: Kristie thought her son Jeffrey was a 'dream' baby, but his sleepiness was a tragic symptom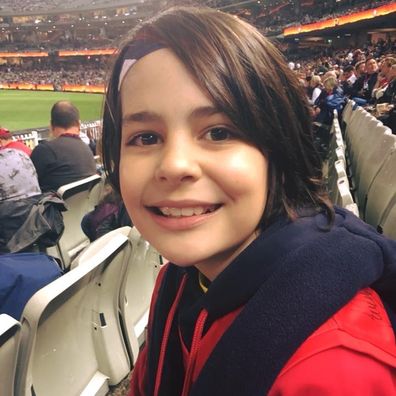 READ MORE: Meghan reveals three words that led her to quit Deal or No Deal gig
"We thought he was having a fit at first,…