Third referee for Barilaro for NY job was Barry O'Farrell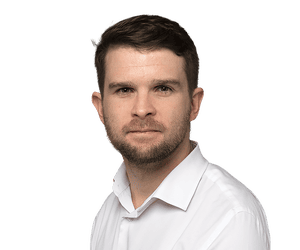 Christopher Knaus
The inquiry into John Barilaro's appointment as New York trade commissioner has just resumed. Barilaro reveals that his third referee was former NSW premier Barry O'Farrell, now Australia's high commissioner to India.
Barilaro:
He was one of the reasons I got into politics.
Barilaro says O'Farrell was a close friend.
I just said a minute ago that he's been a dear friend. I sent him a message and he offered to be my referee. It's as simple as that.
Labor's Daniel Mookhey asks:
Do you understand the perception when a former leader of the Liberal party is giving a reference to a former leader of the National party like this?
Barilaro says O'Farrell knew of his capability and experience.
Key events
The Queensland…